Access our Handy Charts and Tools Library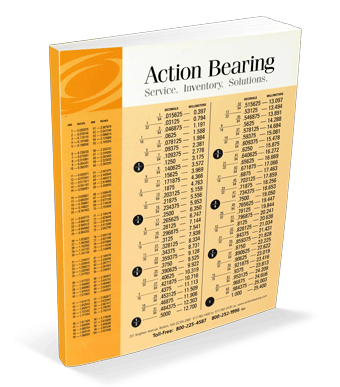 At Action Bearing, we know how important it is to finish your project in a timely fashion and with the utmost precision. That's why we have compiled our resources into a library of helpful tools and charts to help streamline your process.
In our library, you will find:
•
Emerson Inch-Decimal Conversion Chart
•
Classification and Characteristics of Rolling Bearings
•
Comparing the Performance of Different Bearing Types
•
and more
Fill out the form on the right for access to our handy charts and tools resource library.